What is the usage of NFT in business? "NFT Membership" may be one of the easiest ways for business to get started leveraging NFT technology in web3. Many brands around the globe have launched NFT projects, from the American high-end restaurant "Flying Club" to the local chain restaurants "Tam Chai SamGor" and "Tam Chai Yunnan Noodles". All of them have turned NFTs into membership cards.
How does NFT Membership work?
1. Tokenise your products and content, sell them with the membership
2. NFT owners are entitled to enjoy selected merchandises, services or experiences.
For example: Tam Chai or Tam Chai SamGor NFT owners can redeem two servings of rice noodles at the physical stores, and participate in exclusive events; While Flying Club NFT owners can reserve fine-dining experience.
3. Brands can build loyal NFT community, keep rolling out promotions and privileges to retain members.
What are the advantages of NFT membership when compare to traditional membership?
NFTs bring more benefits to the business than traditional membership system. Through NFT, brands can get in touch with consumers who are trend-savvy and have high purchasing power, as well as establishing an innovative brand image at the same time. NFT holders pay more attention to the NFT projects than ordinary customers. Brands are able to establish a more loyal community, and directly promote to the target audience. As a result, the conversion rate and sales are improved effectively.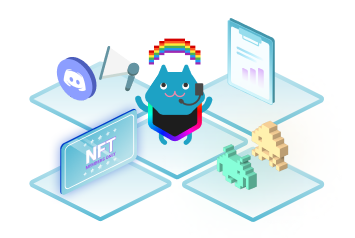 UD NFT Member Solution
✅ Design business logic of NFT project that fit your needs.
✅ Develop NFT mint page
✅ Issue NFT with membership
✅ Set up Discord server and manage community
✅ Comprehensive technical and security support