CDN and Security Case Study: One-stop Solution For Website To Tackle Fake Wall Attack And Accelerate Content Delivery
Anti-wall CDN to maintain a secure, speedy, stable website
2022-01-20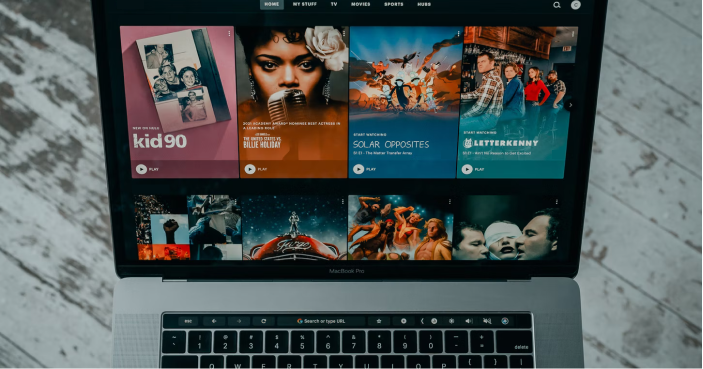 With the rising demand of online entertainment resources, there is a boom of online multimedia platforms which deliver films, TV shows, documentaries and more for audience. Content and resources delivery speed and website stability are major challenges these platforms faced.

Meanwhile, high traffic websites in particular become targets for the latest "fake wall attack". They may suffer from instability of website, financial loss or even risk of shutting down the site. An entertainment website, which targeted users from the Mainland China, sought network support from UD, with a special request that they needed a solution to prevent fake wall attack.
Client Background
Solution
Challenge
With the rising popularity, the website sees rapid increase of users; and considering most of the content on the website is in video format, it is necessary to strengthen the network to cope with the large volume of traffic and support streaming of content.
The website is in face of "fake wall attack" which is one of the latest cyberattacks discovered in the Mainland China. Simply put, hackers attempt to trigger the temporary blocking policy of The Great Firewall (GFW) to attack websites.

First, hackers set up servers for camouflage websites overseas, then modify the IP address on the mainland server, then point the normal website to the camouflage website, and constantly send forbidden keywords to those websites. As a result, the IP address of the normal website will be blocked by The Great Firewall. It leads to the sharp decline of traffic, or even forced closure of the website as users can no longer visit the website.
UD Solution
UD China Routing CDN comes with smart CDN system and high-performing CN2 GIA dedicated China bandwidth as network backbone to maximise acceleration and stability.
To tackle the "fake wall attack", UD provides sufficient IP addresses with Smart DNS system for instant switching when the website is under attack.
Achievement
Accelerate - Ensured smooth and fast content delivery to the users
Secure - Strengthen security level of the website and prevent cyberattacks
Stable – 24/7 technical support
2 Keys to Success
1. Premium network to boost speed and stability

Backed by high-performing CN2, UD China Routing CDN also uses CDN nodes strategically located all over China's vicinity area. By caching website contents in these nodes, as well as leveraging smart CDN system to limit the latency and provide a stable browsing experience to users.

2. Cyber security experts to tackle new cyber risk

"Fake wall attack" is one of the latest cyberattacks. UD provides the most effective solution on the market: extra IP address and Smart DNS system, as well as 24/7 online technical support by professional team, which help the client maintain effective and stable performance of the website.