Managed Multi-Cloud Solution Case Study: Hong Kong Water Taxi Cloud Managed Service
Round the clock cloud management helps boost online booking service
2021-12-06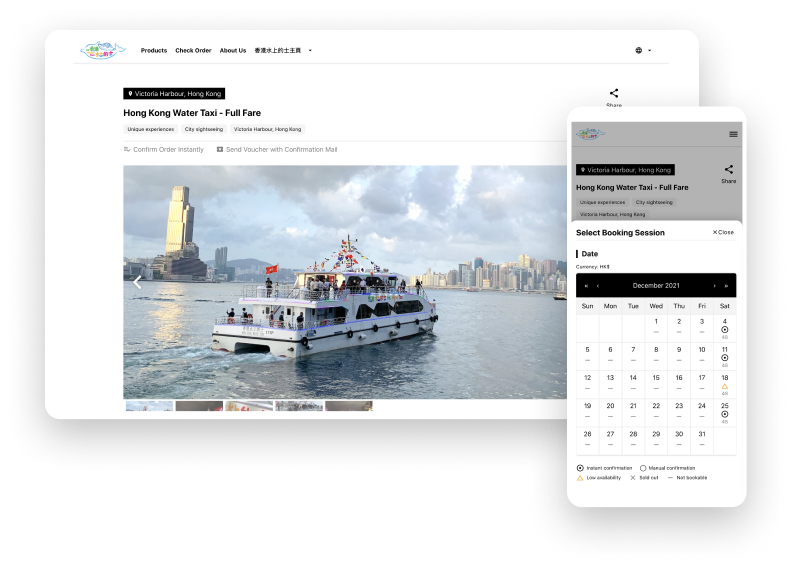 The exclusive water tourist route 'Hong Kong Water Taxi' set sail in July 2021, offering the ultimate sightseeing experience. Visitors can enjoy the view of famous architecture along the Victoria Harbour and the beautiful day and night Hong Kong skyline from the water taxi. The 'Hong Kong Water Taxi' website has been launched simultaneously to facilitate visitors from around the globe to pre-order tickets and query services, with technical support from UD.
Client Background
Solution
Challenge
The website requires stable hosting to handle large volumes of traffic for service inquiry and ticket ordering.
The website is hosted at Alibaba cloud, however the client lacks cloud expertise and resources.
Client is looking for a trustworthy service provider to provide 7x24 monitoring and maintenance for the Alibaba Cloud platform and website.
UD Solution
UD managed multi cloud service supports various cloud systems, including Alibaba Cloud and Tencent. Our professional team help you manage one or more cloud systems.
Achievement
Effective round the clock cloud management
Received positive responses from users
2 Keys to Success
1. Professional team manages your cloud

There are many micro settings within a cloud system, which require management and operation by cloud professionals. UD professional team manages and monitors the website and cloud server for you.

2. Easy payment arrangement

As opposed to other cloud service providers where they charge service items individually and each with a separate invoice, UD monthly one-off billing system, guaranteed no hidden charges, is convenient for clients to settle payment and saves administrative processes.
"We are very honored that Hong Kong Water Taxi has successfully set sail, providing a great route for local tourism. We are ready to thrive for the post-epidemic tourism boom. UD shares the same value with us - we are customer-oriented that we aim to offer the best-in-class customer services. UD has provided professional managed cloud services, helping us overcome technical challenges."
——Fortune Ferry Company Limited