Fraud Prevention Alert
BlockTracer keeps track of all forms of transaction activity on your wallet, and prevents potential security leaks by providing instant alerts when any unauthorized signatures and actions are detected.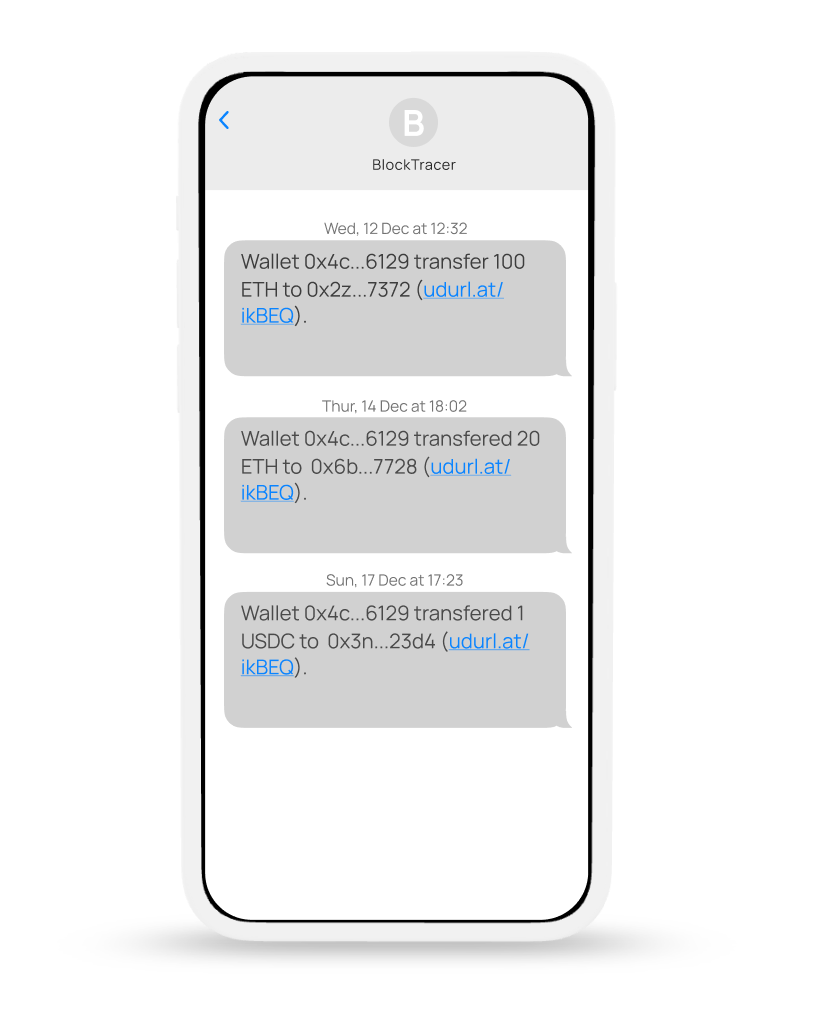 Features
Monitor real-time wallet activity
Support multiple alert channels (SMS, Email, Slack, etc.)
Customizable conditional alerts
Multiple alert recipients
20+ supported chains (Bitcoin, ETH, BSC, Polygon, Solana, Cosmos, etc.)
Applicable to 100+ countries and regions around the world
100+ supported assets and NFTs
Monitor an unlimited amount of crypto wallet addresses
Crypto Portfolio Statement
Web3 Portfolio Statement
A regular third-party portfolio statement is essential for asset management, audits, and taxation purposes. Blocktracer provides a human-readable report that shows a comprehensive list of asset ownership and transactions.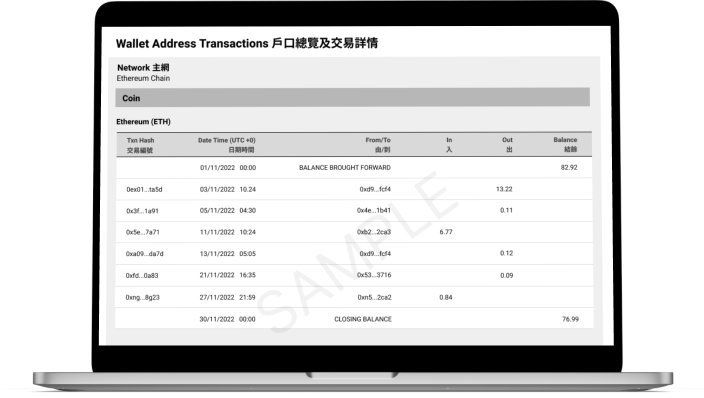 Features
Human-readable crypto asset report
Customized transaction labels
Real-time dashboard
Tangible reports for all of your audit needs
20+ supported chains (Bitcoin, ETH, BSC, Polygon, Solana, Cosmos, etc.)
Applicable to 100+ countries and regions
100+ supported assets and NFTs
Monitor an unlimited amount of crypto wallet addresses